Tap a Date in Email to Add to iPhone Calendar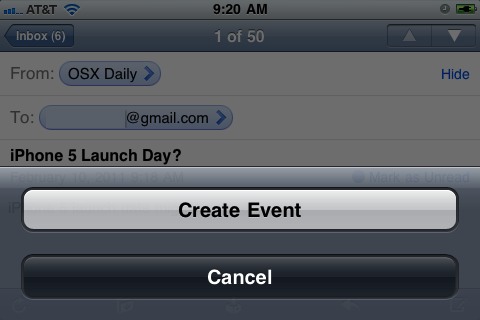 You can quickly add dates to your iPhone calendar by just tapping on any date in the iPhone Mail client. Tap on the date, tap on "Create Event" and you'll be taken to Calendar app where you can set the specifics.
I've used this feature for a while, but one of our readers sent this tip in with a suggestion: email yourself dates for quickly adding them to your calendar. Not a bad idea at all!
Related articles: