Enable the Emoji Keyboard on an iPhone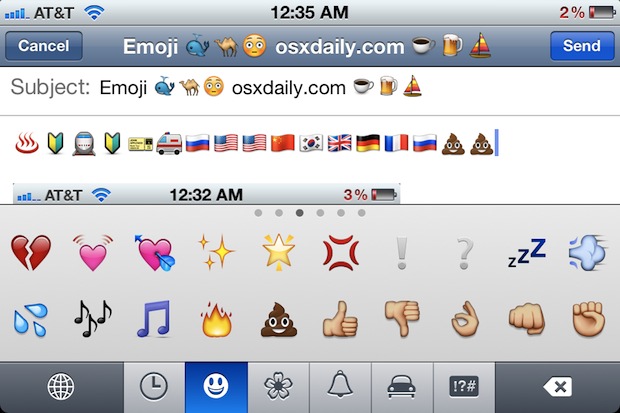 The Emoji keyboard and all emoji characters are now included directly in iOS for all iPhone (and iPad / iPod touch) users to access, it just needs to be enabled first. This arrived with iOS 5, so if you find the option not available to you then it is likely you are not running a compatible version of iOS, update to a newer version before continuing.
Enabling the Emoji Keyboard
This brings Emoji character support to everywhere in iOS:
Launch Settings and tap on "General"
Tap on "Keyboard" and then again on "Add New Keyboard"
Scroll down the alphabetical list to "Emoji" and tap on it to appear in your list of active keyboards
Close out of Settings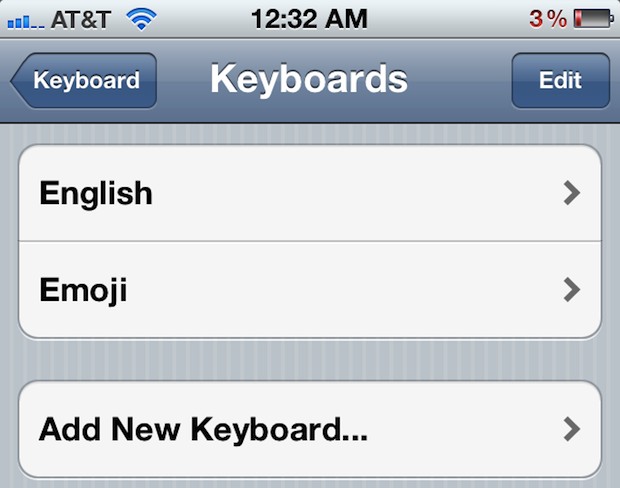 Once the keyboard has been added, you will find "Emoji" under your default keyboard configuration. You can now begin to use Emoji icons as a means of having more expressive conversations over instant message, email, Snapchat, and whatever else.
How to Type Emoji Characters on the iPhone
You must be somewhere that the standard virtual keyboard is visible:
Enter into any text entry location: Messages, Notes, Mail, etc
Tap on the globe icon next to the Spacebar button to access the newly enabled Emoji keyboard
The globe represents international keyboards, which is what Emoji is technically listed as. Tapping that globe will now always summon the Emoji character and icon list, and tapping any Emoji icon enters it directly into the active text field as if it were a standard character. You will find there are many different icon character themes available, each found under a broader theme found under the clock icon, face, flower, bell, car, and symbols.
To return back to the normal keyboard just tap on the globe icon again.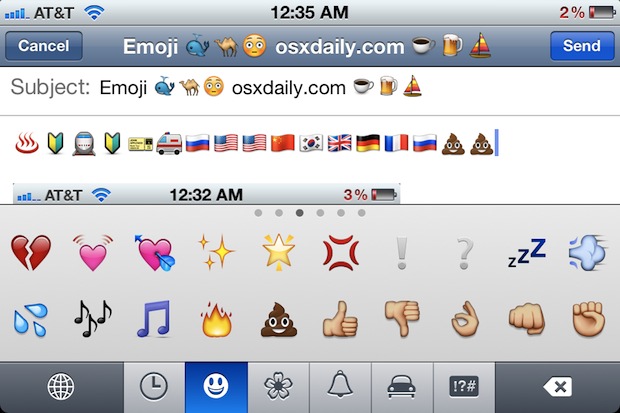 There are tons of Emoji icons available, and more are added in each major iOS release. Anyone running iOS 5 or later will be able to see the Emoji icons sent to them. If you're interacting with a Mac user, as long as they are running 10.7 or later they can also see the graphical icons because Emoji support was added to OS X Lion as well. Note that sending Emoji characters to a computer or device that does not support the same Emoji keyboard will cause a little square glyph to be displayed instead.
Outside of communication, you can so some fun tricks with Emoji, like adding the icons to iOS folder names (or on the Mac too) to customize the appearance of the homescreen.
Related articles: