Show the Dock in Full Screen Apps in Mac OS X Lion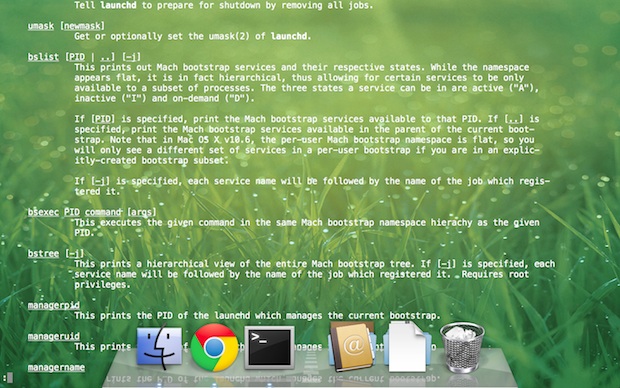 The Dock disappears whenever an app is put into Mac OS X Lion's full screen mode, but that doesn't mean you can't access the Dock if you need it. To show the Dock in a full screen app, swipe twice at the bottom of the screen, the first swipe won't show anything but the second swipe will draw the Dock upwards as usual.
Regardless of Dock auto-hide settings this will activate.
This feature is exclusive to versions of OS X that have full screen app mode, which was introduced in OS X 10.7 and continues in OS X 10.8 Mountain Lion and later.
Related articles: