Deal with a Broken iPhone Home Button by Enabling Assistive Touch

You can sometimes fix an unresponsive Home button by force quitting apps, but that doesn't always work. If your iOS devices home button is completely broken then you can use an accessibility feature called Assistive Touch to enable a virtual home button instead, this lets you use an iPhone, iPad, or iPod even if the button is physically incapable of being pressed due to damage or whatever else. Here is how to turn this feature on:
Open "Settings" and go to "General", then tap on "Accessibility"
Under "Physical & Motor" tap on "Assistive Touch" and then flip the switch to ON

Look for the new assistive touch button to appear in the lower right corner, tap that to access the virtual home button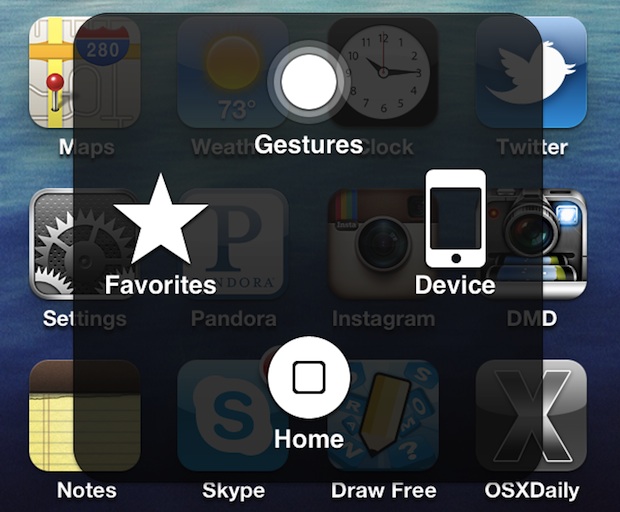 This is the only way to continue using an iOS device with a broken home button without repairing the home button itself.
If you're stuck in an app you can't get to the home screen because the button is broken, just turn the device off and on again and you'll boot directly to the home screen where you can then launch Settings.
Great tip from Tim in the comments
Related articles: