Use your Mac as a Psychotherapist
Need a therapy session? Your Mac has you covered. Yes, you read that right. You can use your Mac as a psychotherapist from the Terminal, thanks to emacs the text editor. Say what? If you're confused don't be, it's an easter egg that has long existed and it's easy to access.
How to Access the Secret Therapist in the Mac Terminal with emacs
It's pretty amusing, and here's how to do it:
Launch the Terminal app
Type 'emacs' and hit return
Press Shift+Escape keys, then hit X
Type "doctor" and hit return to start the psychotherapy session
Mac psychotherapist to the rescue! See the screenshot below to get an idea of what it looks like.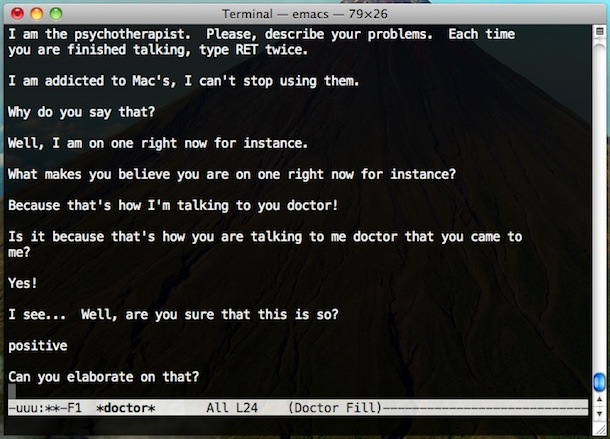 In case you're wondering, this is not just a Mac specific feature, it's part of emacs, a UNIX text editor, and it works on virtually any version of emacs out there.