The best MySQL Database manager for Mac OS X? SequelPro might be it


I've long been looking for a good MySQL manager for Mac OS X since I'm not a big fan of phpMyAdmin and the other tools out there. I came across SequelPro recently and I think it might fit the bill. With it's beautiful interface, you can easily connect to local or remote MySQL servers, easily run queries in it's awesome query editor that's complete with auto-completion, and everything else you'd expect. Development is ongoing so this already great app is only going to get better.
The best part? It's totally free and open source. SequelPro may just be the best MySQL database manager for Mac OS X, if there is a better solution I haven't found it yet!
Developer home
Download SequalPro now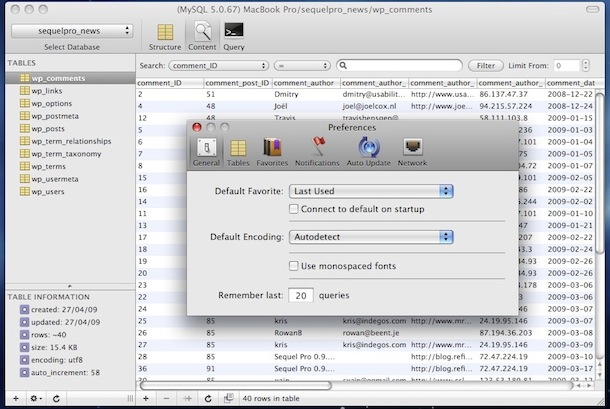 Related articles: