Change the Mac Startup Drive on Boot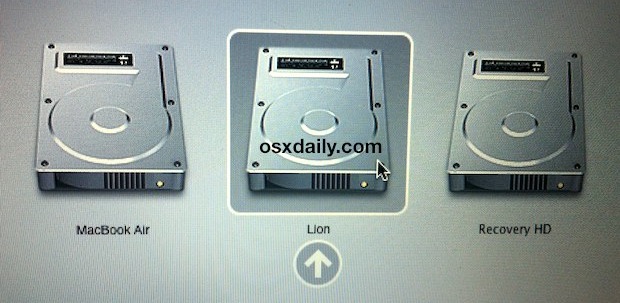 A Macs startup drive can be changed during system boot by holding down the OPTION key, this will bring up the boot drive manager. Selecting a boot drive from this menu will not change your default drive, this is a one-time only choice of which drive to start from.
I use this to change my boot OS from Mac OS X 10.6 to 10.7, but I set my default startup drive to 10.6 for stability reasons. You can read how I setup a dual boot Lion & Snow Leopard installation for more on this.
Related articles: